Whether you're looking for easy terrain to take your kids hiking or rugged mountain wilderness for an epic backpacking trip, you'll find just the right trail in South Carolina to suit your level of adventure.
More than 400 trails offer hikers access to some of South Carolina's most beautiful landscapes, including the National Wild and Scenic Chattooga River, Mountain Bridge Wilderness Area and Jocassee Gorges, named among "50 of the World's Last Great Places" by National Geographic Magazine.
You're sure to discover your own favorites, but to get you started, here are 5 of South Carolina's Best Hiking Trails: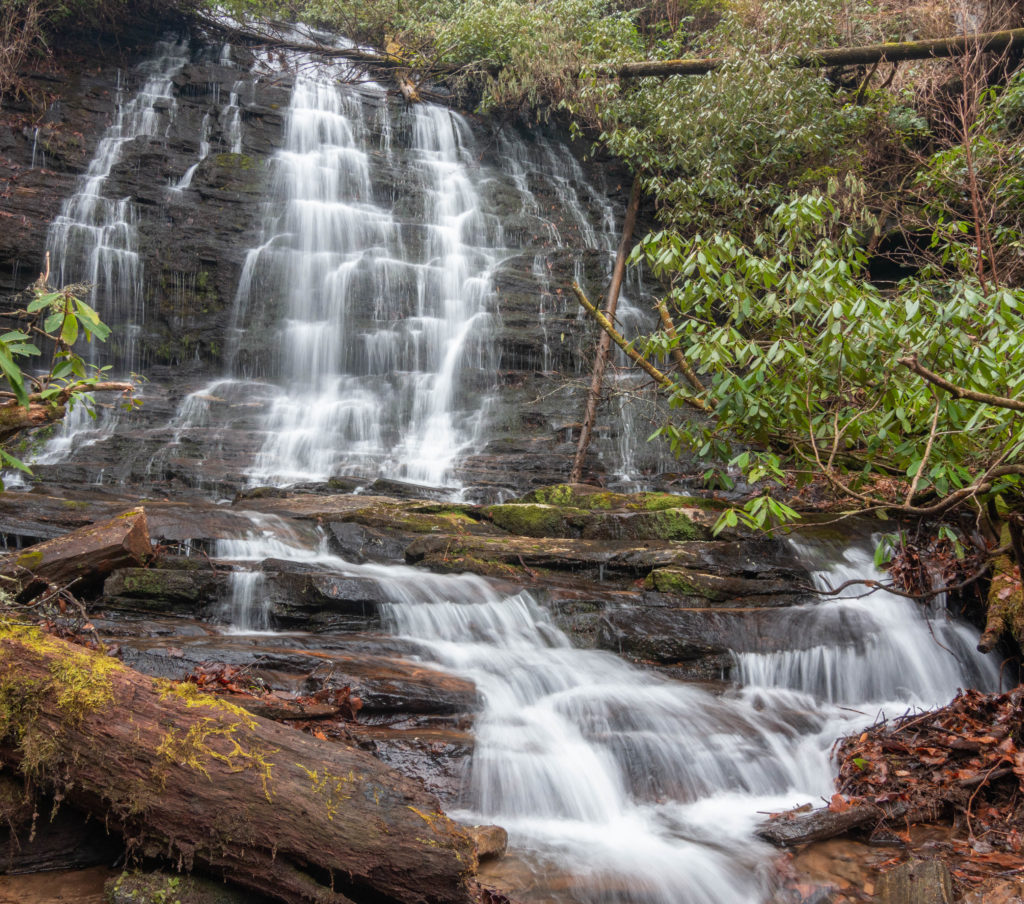 1) Best Family Hike – Spoonauger Falls. Even the littlest hikers in your crew can manage this easy, half-mile hike in the Chattooga River gorge. Surrounded by lush green foliage, the 50-foot falls is an impressive sight as it crashes down a stepped rock face set on a hillside. But what the kids will love most is the shallow pool at the bottom, where they can wade and search for salamanders.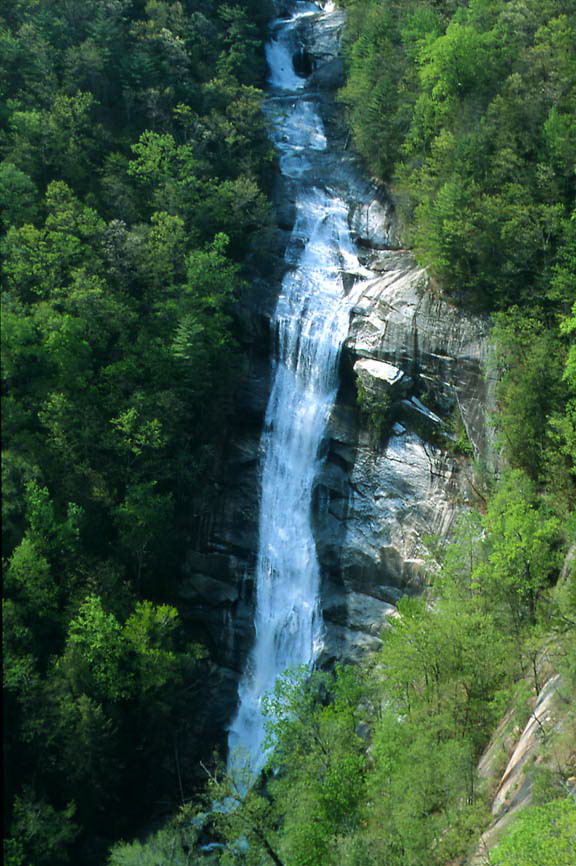 2) Best Hike to a Waterfall – Lower Whitewater Falls. Making a dramatic 200-foot drop down a sheer rock face on its way to Lake Jocassee, Lower Whitewater Falls is one of the most majestic waterfalls in an area claiming the highest concentrations of cascades in the eastern US. The moderately difficult two-mile hike takes you through the beautiful forestlands of the Jocassee Gorges, over the Whitewater River to an overlook offering a fantastic view of the falls.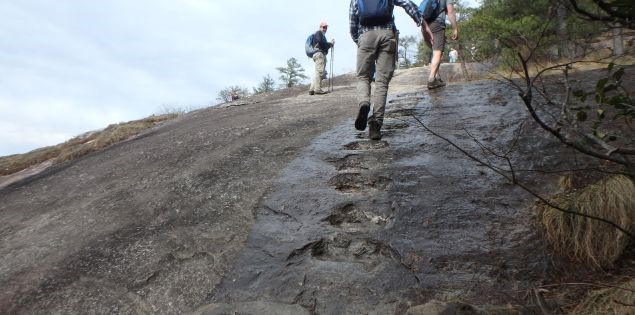 3) Best Trail to an Overlook – Table Rock.This iconic trail is one of the most popular in the state, offering two great overlooks with views of the Blue Ridge Mountains. But it's a strenuous 3.6-mile climb up 2,000 feet of mountain to reach the top of the granite dome. From this lofty vantage point, you can see the Table Rock Reservoir below and the lookout at Caesars Head State Park in the distance. Governor's Rock, located 2.6 miles up the trail, also offers impressive views of Pinnacle and Sassafras mountains.
4) Toughest Trail – Pinnacle Pass. The longest and most challenging trail in the Mountain Bridge Wilderness Area, this 10-mile, calorie-burning trek is also one of the most beautiful, taking you along a high ridge to the crest of Little Pinnacle Mountain where you'll be treated to spectacular views of Jones Gap and the Middle Saluda River. Climbing 2,000 feet in just half a mile, the punishing trail will require you to navigate over boulders, cross streams and gingerly make your way along the edge of granite cliffs with a 2,000-foot drop off.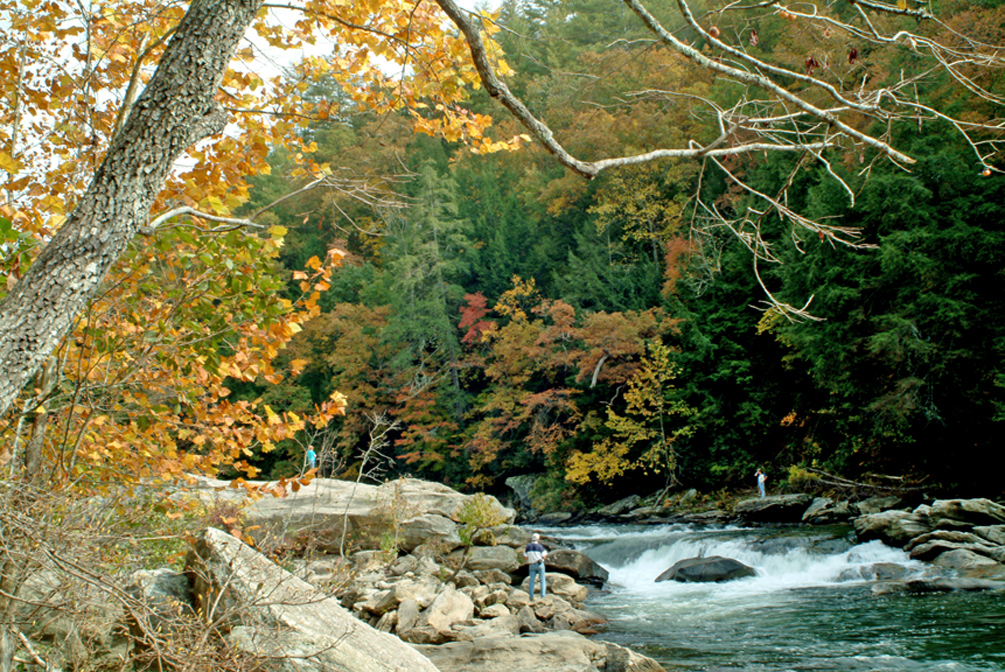 5) Best Backpacking Trail – Chattooga River. You'll want to take your time hiking this 15.5-mile trail, soaking in every breathtaking mile of the Chattooga River gorge. Winding through the Sumter National Forest alongside the federally protected wild and scenic whitewater river, the moderately difficult footpath ascends to bluffs, offering long views of the Chattooga, then drops to river's edge. Along the way are five major waterfalls and Ellicott Rock, where the states of South Carolina, North Carolina and Georgia meet. Campsites are available near the river. You may want to bring your fishing rod to catch one of the Chattooga's prized trout for dinner.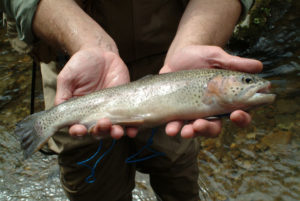 By Marie McAden for DiscoverSouthCarolina.com
_________________________
If you plan to visit the Upcountry, be sure to check out the UpcountrySC website to find many options for places to stay, dine, shop, and explore.
Contact us when you're ready to plan your visit or subscribe to our informative newsletter.